Fin d'année, début d'année
(22/12/2011)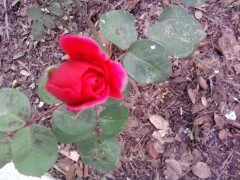 "Nous sommes tous au fond d'un Enfer, dont chaque instant est un miracle" (Cioran)
Joyeux Noël et Bonne Année! Merry Christmas and Happy New Year! Craciun Fericit si La Multi Ani! Feliz Navidad!
Invest in Lifelong Training! CEFRO (France) needs investment.
P-S. Due to recent financing limitations concerning the adult continuing education through the European Grundtvig Program, Cefro needs your help now more than ever! Please see details in the attachment named "Ginco - Plea for Grundtvig Program" in Liste Cefro on the right side of the blog.
With diminishing funds, adults interested in expanding their knowledge in this field are no longer able to attend these training sessions. CEFRO is currently looking for an investment to allow an increasing number of participants to be able to continue taking advantage of this learning experience.
CONTACT US TODAY!
07:55 | Lien permanent | Commentaires (0) | Tags : voeux, news, investment, education |
Facebook | |

Imprimer